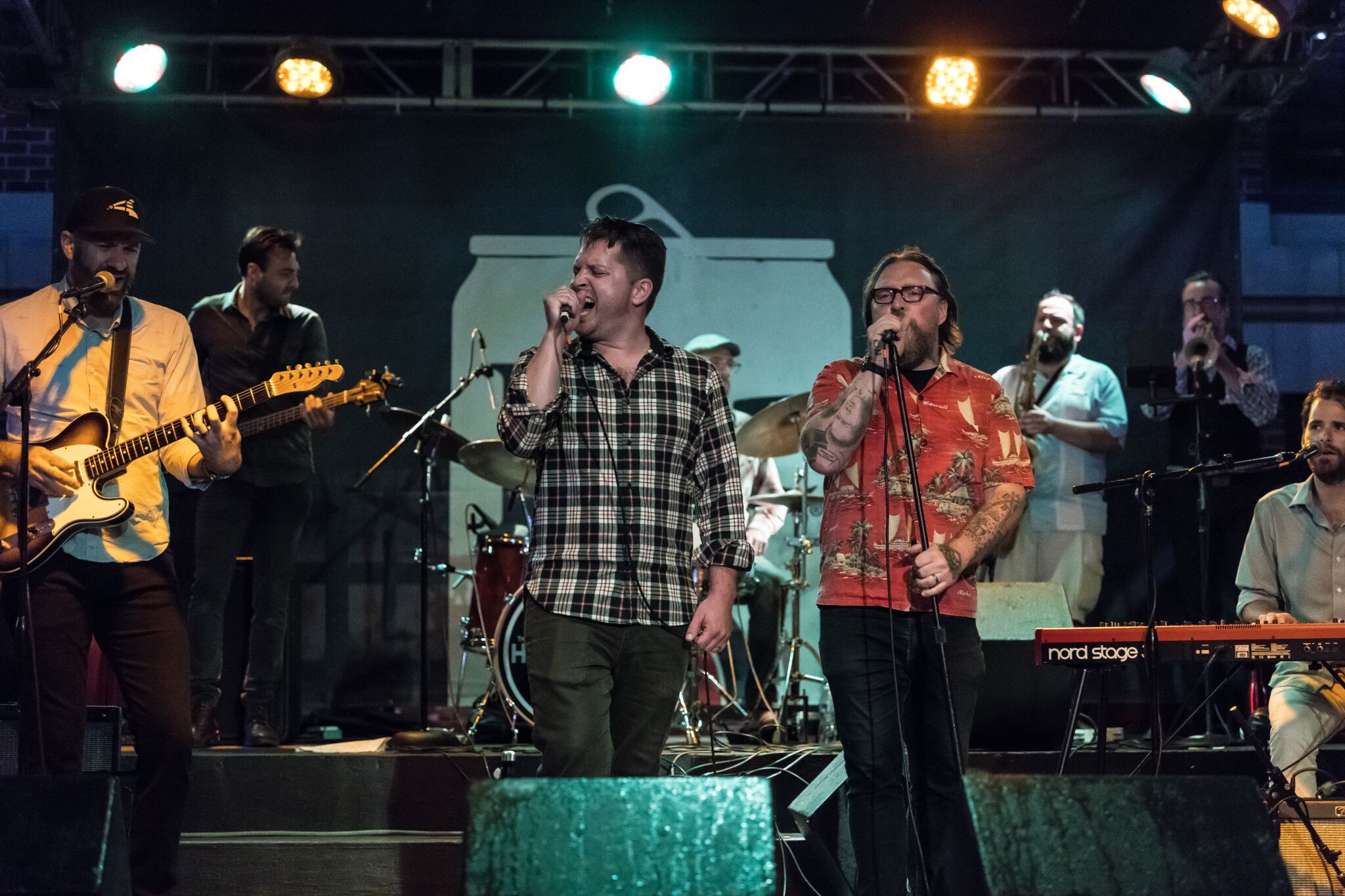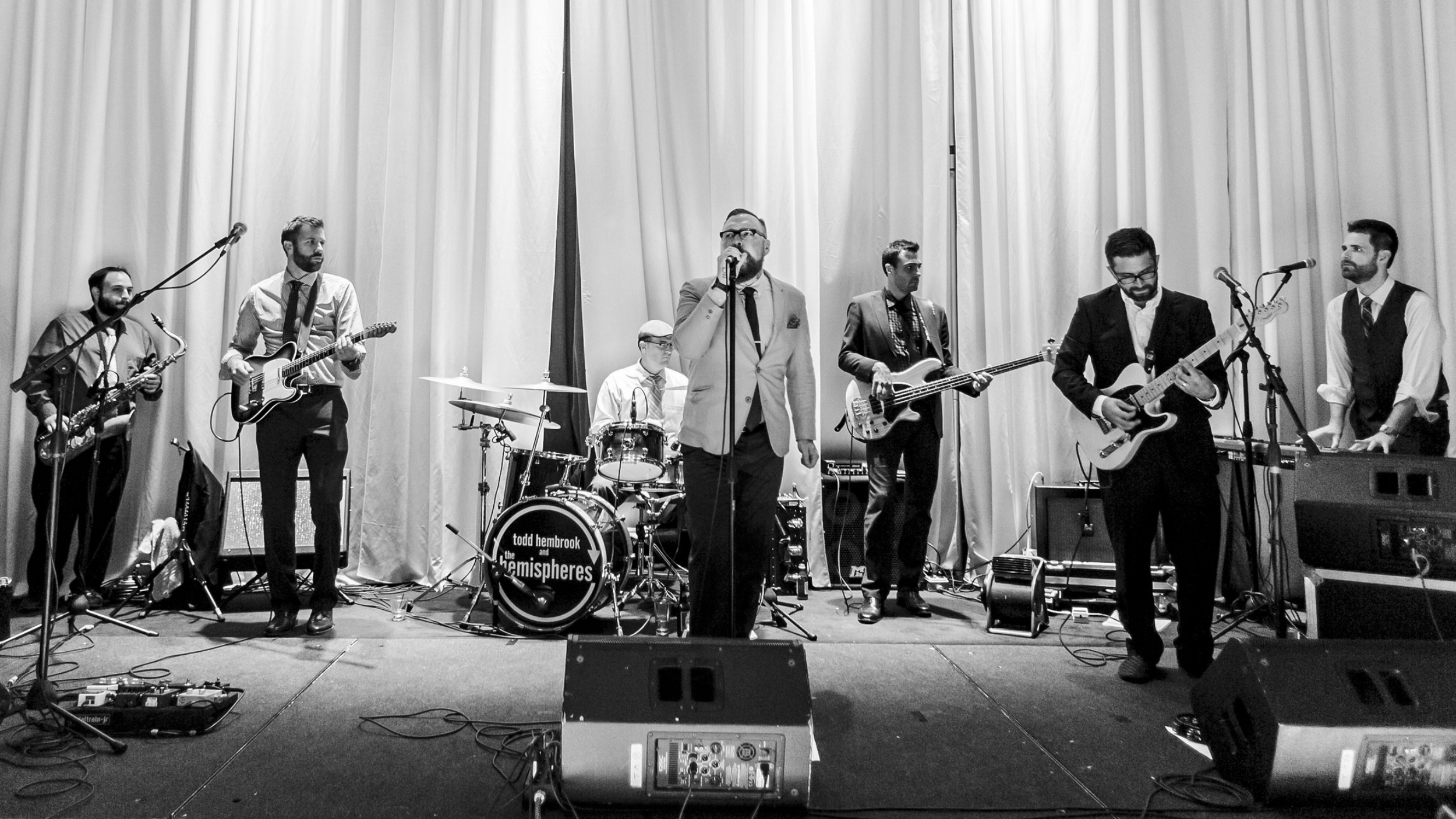 The Chicago based Hemispheres and their rotating cast of accomplished front men and women pay homage to the legends of Soul, Motown, and Classic R&B. The Hemispheres are committed to re-creating this timeless music with the same passion as it was originally recorded. Whether playing a club date, a wedding, or a private event, the band will bring you back in time with each performance and ensure that everyone in the audience is having as much fun as they are on stage.
Forming the group in 2006, founder TJ Annerino felt the local Chicago music scene lacked bands that authentically recreate the passionate live performances the likes of Otis Redding, Sam & Dave, Sam Cooke, and sought to change that. To tackle this heavy vocal load, he enlisted Deals Gone Bad front man, Todd Hembrook. Todd's soulful tenor, demanding stage presence, and absolute reverence for the music brought a certain credibility and legitimacy to The Hemispheres sound and helped establish the authenticity TJ was looking for.
For the next five years, The Hemispheres made their rounds performing at clubs all over Chicago, generating a significant underground buzz around the city. Music fans around town began to know that if they were looking for a night out with good music and drunken sweaty dancing, The Hemispheres were the band to see. At least three married Chicago couples claim to have met their spouses at Hemispheres concerts.
A (Non-Wedding) Wedding Band
Over time, fans began to realize that Todd Hembrook & The Hemispheres would be an epic 'non-wedding' wedding band, and - just like that - the band began its journey into the wedding reception circuit. Adding powerhouse vocalists Brittany Moffitt, Ken Hunnemeder, and Gina Bloom, The Hemispheres' repertoire became a broad offering that turns wedding receptions into a sweaty concert dance party that wedding goers do not soon forget. If you're someone who doesn't particularly care for wedding bands (like us), The Hemispheres is the wedding band for you.
'Late Night' with 'The Hemispheres'
The Hemispheres' most recent project is performing as the house band for Chicago Cubs legend Ryan Dempster's sports talk show, Off the Mound with Ryan Dempster. The Hemispheres are thrilled to be a part of this show that combines sports, comedy, music and stories from legends. The Hemispheres had the privilege to share the stage with show guests such as Eddie Vedder, Rodger Clemens, Anthony Rizzo, and Ozzie Guillen.
The Hemispheres are: Justin Amolsch (Trumpet), Gina Bloom (Lead Vocals), Alex François (Saxophone & Backing Vocals), Todd Hembrook (Lead Vocals), Michael "Spider" Hobson (Bass), Ken Hunnemeder (Lead Vocals), John Maloney (Drums), Brittany Lee Moffitt (Lead Vocals), Patrick Muldoon (Guitar & Backing Vocals), and Grant "The General" O'Brien (Keyboard & Backing Vocals).
Contact Us
For booking inquiries, please complete the form below or send an e-mail to booking@thehemisphereschicago.com. For urgent requests, please contact Patrick at (773) 454-3328.